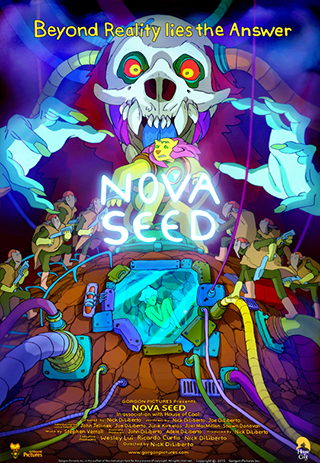 The Award winning Post Apocalyptic Adventure now on Prime Video
For the first time watch Nova Seed instantly through Amazon Prime Video.
Nova Seed is an epic Sci-Fi fantasy rendered beautifully in 2D hand drawn animation in the spirit of Heavy Metal and Rock & Rule. Over 4 years in the making, this instant Cult Classic will bring you back to your childhood, sitting in front of your living room television watching non-stop Saturday morning cartoon goodness. With over 20 film festival laurels including a "Best Picture Award", this is one epic animation experience you don't want to miss.